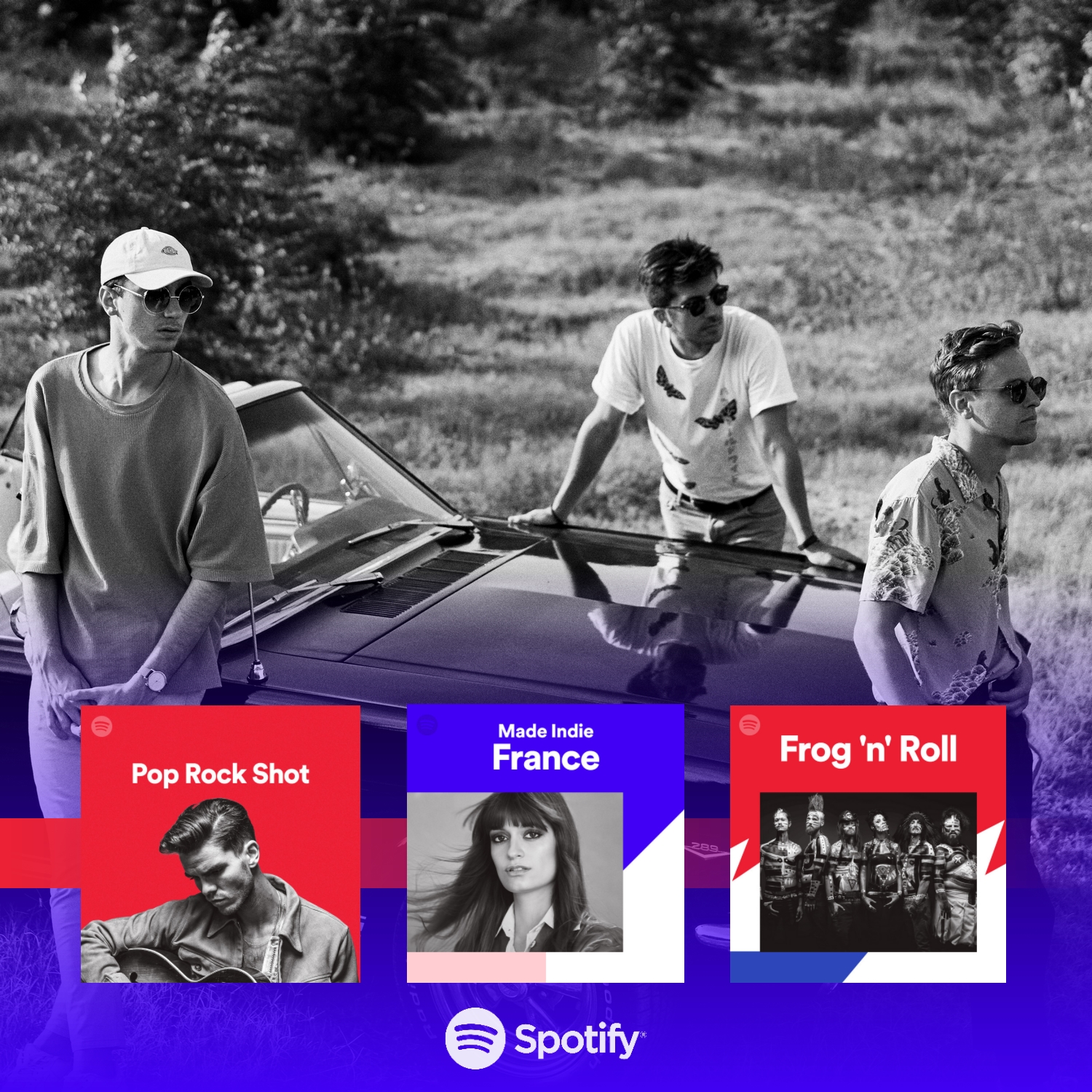 L'album "All the Colours" continue sa résonance en médias et sa progression au niveau du public.
Triple entrée en playlists éditoriales chez @spotify @spotifyfrance pour @coloursinthestreet pour plusieurs titres de l'album !
🔵 "Somebody" en playlist "Pop Rock Shot" (170K abonnés) regroupant les meilleurs groupes pop rock internationaux.
⚪ "Full of Love" en playlist "Made Indie france" (230K abonnés) regroupant les meilleures nouveautés de la scène indie française.
🔴 "Let Me Kiss You" en playlist "Frog N Roll" (16k abonnés) regroupant les meilleurs titres rock made in France du moment.
L'album All the Colours est également le coup de coeur de la rédaction Culture de BFM TV ! Emission Culture & vous.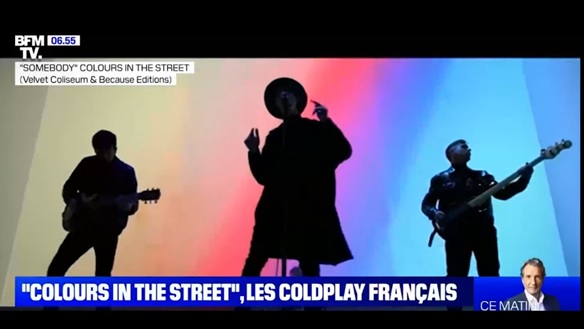 Le titre "Aux Etoiles" cumule désormais plus de 1 million d'écoutes sur les 4 grandes plateformes (Youtube, Spotify, Deezer, Apple).
Le clip "Somebody" cumule près de 400 000 vues sur Youtube.